Methods
A.T.O.N.E Methods, Drawing, Interviews, Workshops, Video storytelling
Project Team Members
Per-Johan Sandlund _ Industrial Designer at Drap og Design
Carl Fredrik Rehn _ Naval Architect student at NTNU
Project Supervisor and Support Team
Etienne Gernez _ Maritime Engineer at DNV GL Maritime Advisory
Océane Balland _ Environmental Consultant at DNV GL
Background
It was a 7 week summer project from June to August 2014 with two team members from cross-disciplinary backgrounds. The topic of 'Repositioning DNV GL Maritime Advisory in earlier ship design process in the market.'was given by the Maritime Advisory Division. Since the topic didn't have a specific problem area or task, we approached this topic with a very wide point of view. DNV GL Maritime Advisory has 77 different services over a ship's lifecycle but the main service area is focuses more on the later parts of a ship's life cycle, typically after it has been ordered and built. How they communicate with customers to offer services is through a 364 page service book.
Approach
We did over 20 interviews, both internally and externally to have a better understanding of the ship industry, shipbuilding process, and find problem areas that need to attention. A ship's life cycle is usually around 30 years. It takes 5 years from when the need for a ship is identified to the time it is build, then the phase of operation and decommission typically can be 25 years. One important point we focused on was that a ship's life cycle loops and it always comes back to the starting point. Based on that point, our approach to the project was to focus on the customer and their experience as a whole. Since a ship's life cycle is over 30 years and it loops, there should be a service that helps customers through the entire timeline and customer business areas.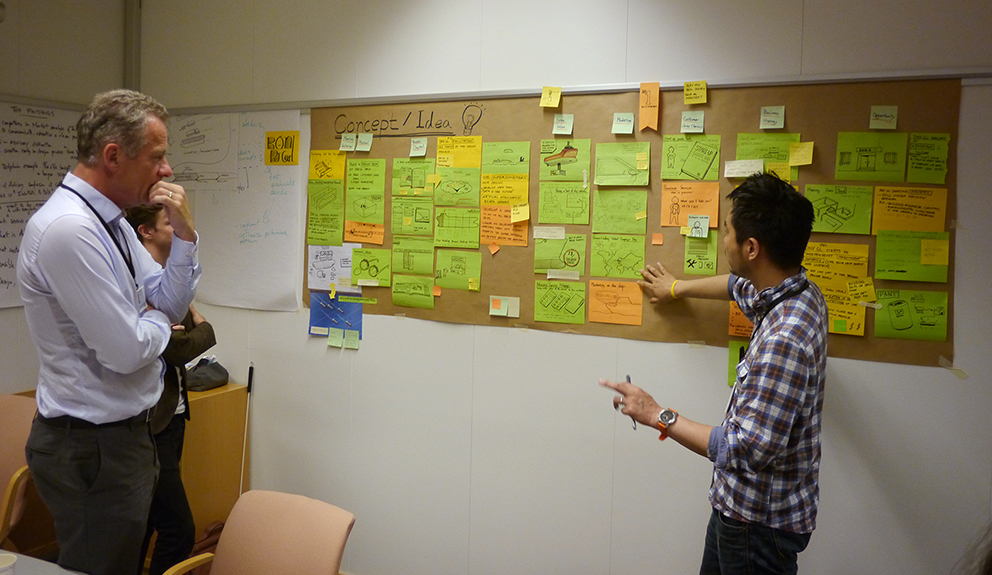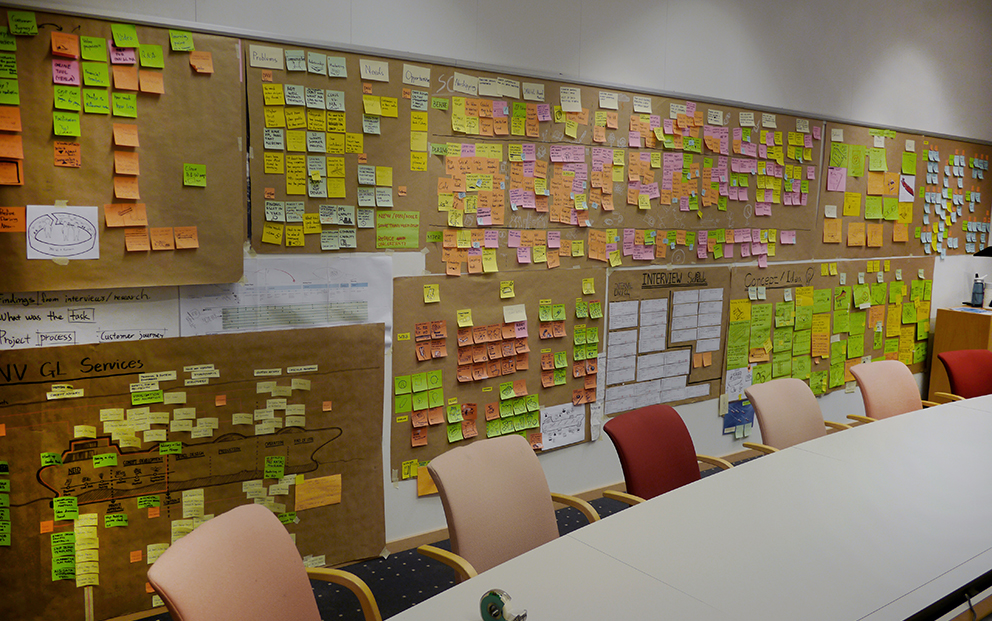 Solution
The concept of the project is called 'Before, During, After'. The concept reduces the complexity of communicating Maritime Advisory services and gives customers a better understanding of the decisions they're making by reducing uncertainty and building trust. Basically It is a customer service through the entire ship timeline and helps customers within their business areas through both online and offline service solutions.
My DNV GL
My DNV GL is an online service that has four platforms: Create your ship, Ongoing project, Fleet management, and My page. Customers can prototype their future ship easily with an online tool and get an analysis of specifications and future market trends. That way, customers can have a clear idea of what they want for their ship before going into the detailed design phase. Customers also can manage their fleet and ongoing projects in real time. That helps customers save on operational costs and time. Lastly, customers can have better a management solution by building a network in their business with the My page platform. Also customers can use My page as a cloud service that helps them to access documents and data whenever and wherever they need. My DNV GL is a collaborative platform that covers entire ship timeline and customers' business area.
Facilitation Tool
Facilitation tool is an offline tool for the meeting between a customer and DNV GL. It is a portable, scalable, playful, and interactive tool that customers can easily use in the discussion with DNV GL in order to have a clear understanding by visualizing different stakeholders and their needs. These magnetic templates help structure complex themes such as understanding the customers needs. Similar "discussion tools" have been used in other large companies such as Aker Solutions, DNB and Posten.
Value propositions
For DNV GL, we aim to increase the revenue and obtain user statistics. Furthermore, DNV GL will receive better marketing, provide services through the whole ship lifecycle, take a position in the future market, and that will lead DNV GL to build better relationships with their customers.
The customers will save on time and administrative costs, get easy analyses that reduces uncertainty for their business, and they can easily manage their business with the complete platform.
The business partners, such as shipyards and oil companies, will get closer contact with the end customers, using the user statistics it will be easier to follow up on market trends and the information will be more organized.