Material or Software
Acryl, Color spray, Arduino (Push button, Rotary angle sensor)
Project Team Member
Berit Killingbergtrø Havåg, Joshi (PHD in interaction design @ UIO)
Project Supervisor and Support Team
Mosse Sjaastad, Nicholas Stevens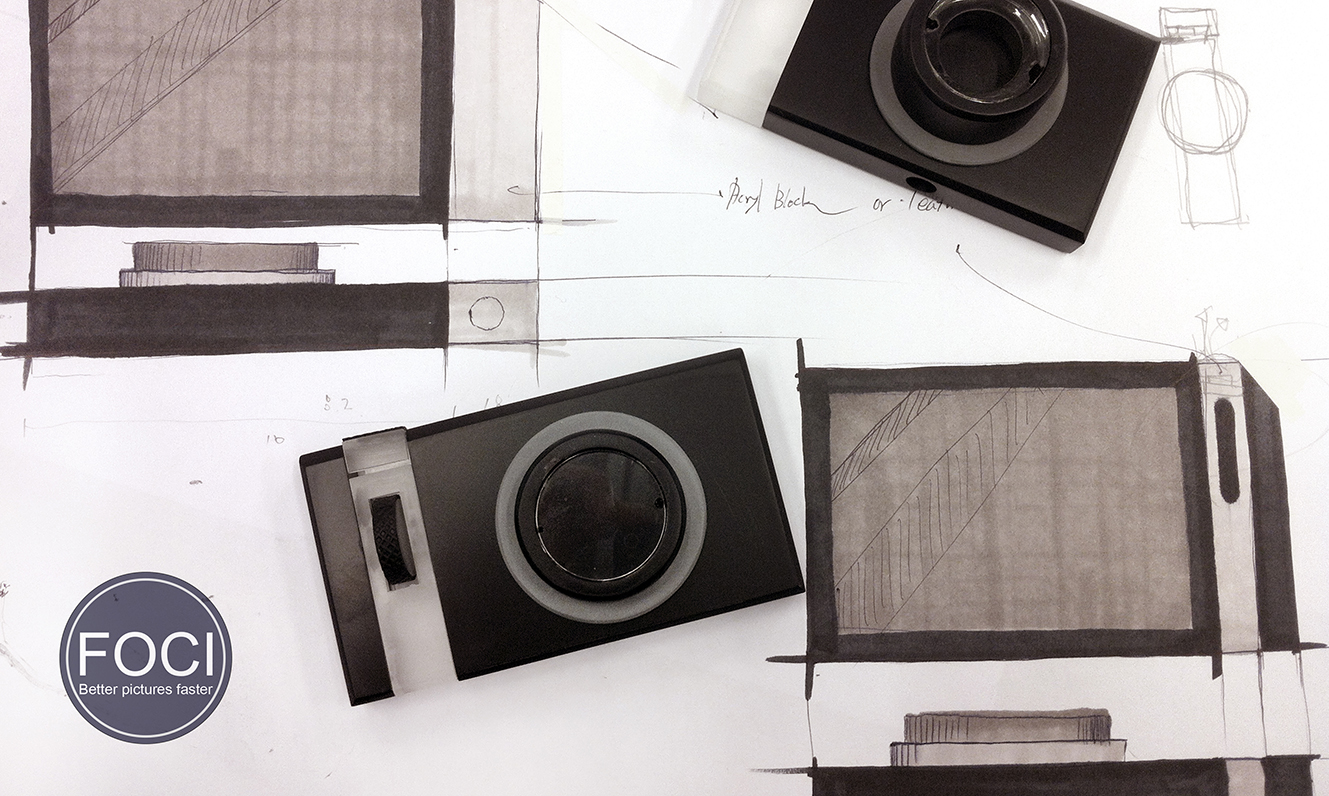 Concept
Due to the ease of digital cameras we pay less attention to the details of an image. We can always take a new picture or edit it afterwards with software. We believe adjustment of image settings should be easily accessible, faster, and more user-friendly during the picture taking process. The goal with this project was to make central settings a focus and depth of field more tangible and intuitive. This way you will have more control over the image you take, and hopefully take much better pictures faster.
Project process
For the first two weeks, we spent most of our time to break down all the different parts and functions of the camera and trying to understand and analyze. On the third and fourth weeks, we prototyped many different camera models to test and explore in order to find out what kind of physical interaction communicates best with certain functions. The last week, we developed two types of final working model. The project result was exhibited at AHO as part of AHO workweek.
Functional explanation
We developed two cameras. One is a tangible zoom camera and the other one is a depth of field and focus camera. We focused on how one simple camera function communicates better with specific tangible interactions. The tangible zoom camera consists of a rotary angle sensor inside and connected to Arduino to show picture changes on a computer screen that interacts by controlling a camera sensor. The depth of field and focus camera consists of a push button and rotary angle sensor to control focus area and depth of field at the same time. The depth of field and focus camera is also connected to Arduino to show the result of control on the screen.